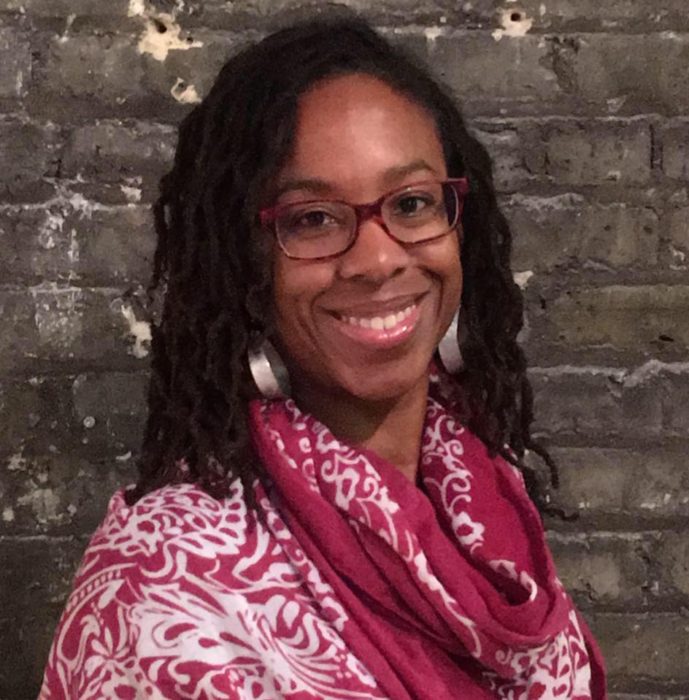 Tia Richardson is an integrative community artist, focusing her efforts as an artist-in-residence for schools, community organizations, places of worship, and nonprofits. As an integrated community artist, she facilitates holistic visual arts programs  (e.g. book-making, illustration, story-writing, community-led murals) for youth and adults using a team-building framework.  She often incorporates therapeutic techniques such as group rhythm, son, movement, and visual arts; as well as restorative practices like talking circles.
Tia has a certification in Trauma-Informed Care from First Aid Arts and has worked with and in a variety of settings, including public schools, social services agencies, neighborhood organizations, the juvenile justice system, after-care centers, and grassroots collectives. Her project themes have ranged from creative community empowerment to positive self-esteem to environmental awareness and academics. In December 2015, Tia also presented at TEDx UW-Milwaukee about how community art strengthens cooperation and empathy toward one another.
"My personal art reflects the beauty of the divinity I see within all of us, and celebrates the relationships we have to Mother Nature, The Creator, each other and ourselves."
Check out Tia's website at http://www.cosmic-butterfly.com.